ONE YEAR PERFORMANCE EVALUATION OF THE CORRUPTION ERADICATION COMMISSION "THE RISE OF A PSEUDO CORRUPTION ERADICATION"
Thu, 02/18/2021 - 12:01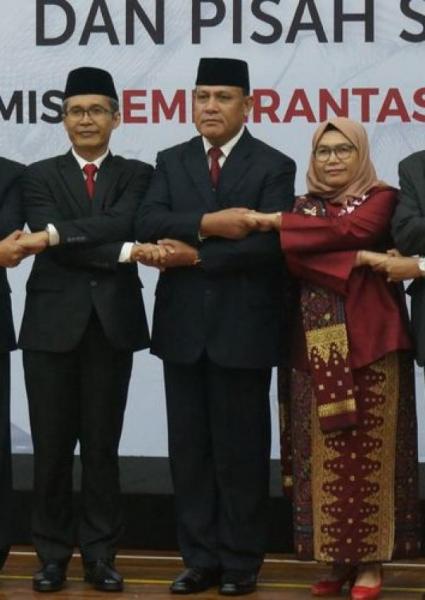 The future of corruption eradication is increasingly threatened. The implications of the enactment of Law Number 19 of 2019 concerning the Second Amendment to Law Number 30 of 2002 concerning the Corruption Eradication Commission (hereinafter referred to as the Revision of the KPK Law) have completely changed the direction of the anti-corruption law politics. Instead of strengthening it, this legislation has reduced various significant powers of the Corruption Eradication Commission (KPK). Not only those, the problems with the selection and the inauguration of commissioners for the 2019-2023 periods are also very crucial, precisely because, the current KPK seems to be showing more controversy than reaping achievements.
A series of weakening actions carried out by the Government and DPR towards the KPK also resulted in decreased public trust in this anti-corruption institution. Evidently, throughout 2020, at least five survey institutions (Alvara Research Center[1], Indo Barometer[2], Charta Politica[3], Indonesian Survey Institute[4], and Research and Development Kompas[5]) confirmed this. This is new, because, in the history of the establishment of the KPK, this institution has always received high trust from the public.