Together Uncovering the Veil of Corruption
Wed, 08/19/2020 - 14:17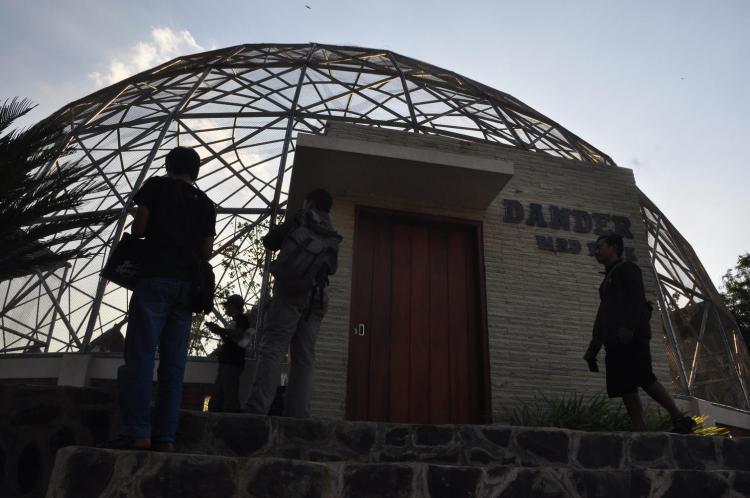 A training on anti-corruption held by the Indonesia Corruption Watch (ICW) and the National Public Procurement Agency (NPPA) on June 19, 2019, at Aston Bojonegoro City Hotel, saw a room filled by Bojonegoro-based journalists. As the participants, they discussed various government projects that might be prone to corrupt practices. They also learned about the opentender.net platform that ICW had developed – one of the website's features allows public users, including journalists, to see the risk level of fraud of a government project.
They then sifted through the public projects under Bojonegoro Regency government, and found Dander Water Park revitalization project, in Dander Sub-District. All indicators pointed to the potential fraud risk in the project, such as the high value of IDR 6.5 billion (approximately USD 485 thousand) in 2015 and IDR 4.6 billion (approximately USD 342 thousand) in 2016 for the first and second phase construction, respectively. The website itself gave the project, listed under the Culture and Tourism Agency of Bojonegoro, a high-risk score of 19.
In a collaboration with several civil society organizations (CSOs), the Bojonegoro journalists launched a collaborative investigation work to get to the bottom of the matter.
Initially, eight journalists joined the investigation that had been planned to take three months until the stories could be published. Five, however, left in the middle of the period leaving just three behind: Ririn Wedia from Suarabanyuurip.com, Tulus A. Darma from Literasi.co.id, and Dedi Mahdi from Berita Jatim. A unique project, Tulus said this was his first time doing a collaborative investigation into a possible corruption case after working seven years as a journalist.
Team capsized by threats and intimidation
It was a bumpy road ahead. Not only did the team lose its members because of intimidation, they were also accused of being the tool of some political interests and was threatened with a lawsuit. One of them even received a death threat.
Tulus said what they did was risky, and their investigation would almost certainly rattle a cage – especially since there were strong indications of collusion behind the second phase of Dander Water Park project tendering. Tender participants – PT Cakra Indonesia Energi, PT Daya Patra Ngasem Raya, and PT Nusa Raya Majapahit – were all connected to a member of Bojonegoro's House of Regional Representatives (DPRD). In fact, the parliamentarian admitted that it was his company that executed the water park project.
Indeed, there were powerful names in Dander project, and Tulus was fully aware of it. He also had concerns of his family's safety but tried to staying calm knowing he is operating within the law. Law 14 of 2009 on the Press and Law Number 14 of 2008 on Public Information Disclosure would give him the legal justification he needed. The fact that it was a collaborative work was also helpful for Tulus, as he could share the burden of the investigation with at least two other remaining teammates.
Other than being intimidated, conflicting interests with ad buyers also drove team members away.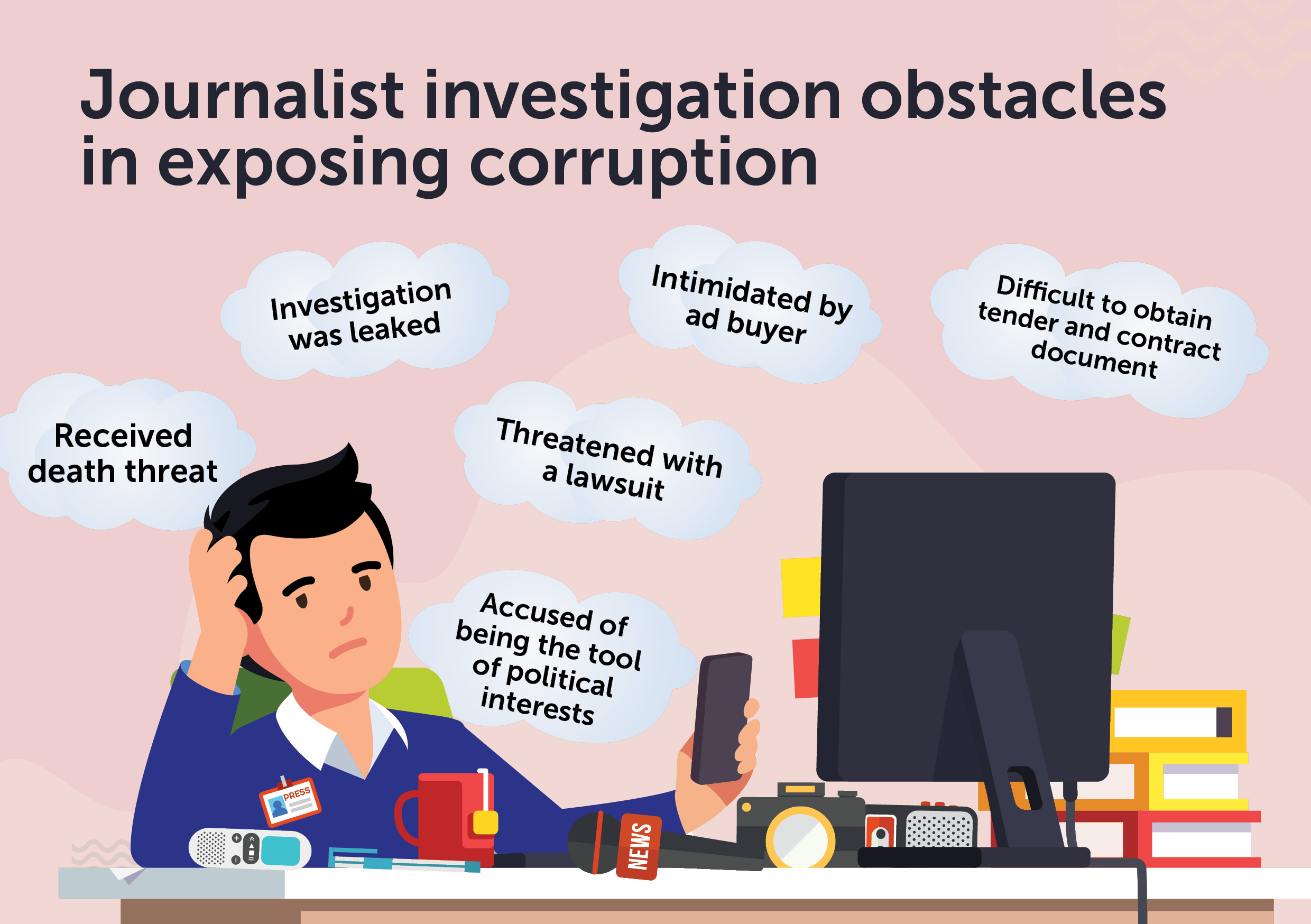 Dedi Mahdi, another journalist in the team, said that many local media firms were financially dependent on the local government; ergo, an investigative reporting that put the government in the spotlight would most likely end up in the bin. According to Dedi, this happened to a former team member who was a journalist from an influential Bojonegoro media. He had to step out because the people who were possibly involved in Dander Water Park were his media's ad buyers.
The team met another challenge when their work was leaked to the people that they needed information from. The team was first aware of the problem when a CSO in this collaboration, represented by Muhajir from the Institute Development of Society (IDFOS), requested a document – a term of reference – to the Culture and Tourism Agency of Bojonegoro. Because of the leak, their contact at the Agency clammed up. Citing different reasons, the Head of Culture and Tourism Agency Amir Syahi, refused to provide the documents even though he had been quite open in the past.
Dedi said the leak was a significant setback. "He had always answered our calls or called us back if we couldn't reach him immediately. That changed," Dedi said.
In spite of everything, the journalists agreed that collaborative reporting should continue in the future, especially since development projects are sprouting in Bojonegoro, following oil and gas industrialization in the regency.
Seeing the current capacity of the local government, Tulus was not convinced that Bojonegoro officials would be capable of managing their finances. "There are so many projects to look into," he said.
Participant selection of future collaboration, however, had to be more rigorous, said Dedi Mahdi. Journalists and CSOs alike must share the same level of credibility and commitment, so that, "they can work as a team," Dedi said. Muhajir agreed that the participants had to be selected more carefully, including, he said, "To have a commitment pact to keep information confidential." (*)