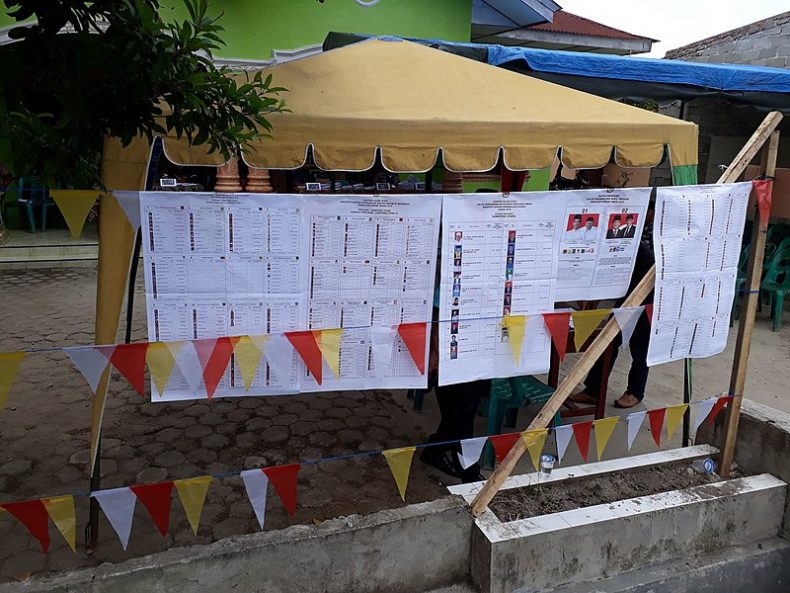 The staggeringly long list of candidates voters were choosing between hangs outside a polling station in North Sumatra. Photo from Wikimedia Commons/ Davidelit.
While the vote was largely free and fair, there are issues that Indonesian authorities must address before the next election.
On April 17, Indonesia, the world's third-largest democracy, held the biggest and most-complex single-day elections in world history: 193 million registered voters, 20,500 candidates, and 800,000 polling booths. It was the first time Indonesia held presidential, legislative, and provincial and local elections at the same time.