Public Officials and Energy Business Affiliations
Mon, 06/19/2023 - 16:34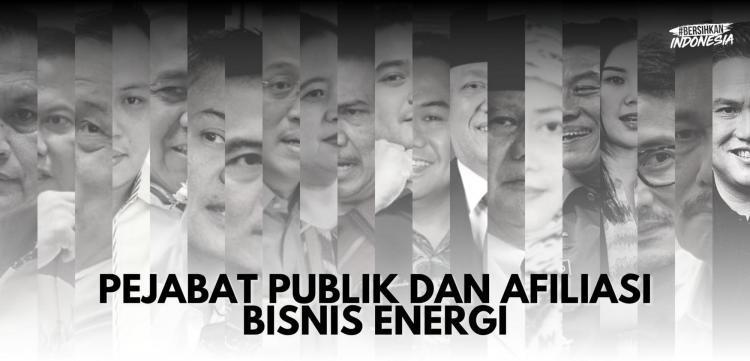 This report reveals connections between public officials and the energy industry,
particularly coal companies. These connections are important as coal companies
will be advantaged by the revised Mineral and Coal Mining Law and the enactment
of the Law on Job Creation. In the previous, pre-revision iteration of the Mineral
and Coal Mining Law (Law No. 4/2009), business players had to follow strict
requirements to secure license extensions. If they wanted to extend their license
by shifting from a Coal Mining Business Work Agreement (PKP2B) concession,
coal companies were obligated to follow a tender process beforehand. Such
tenders also gave priority to BUMNs securing coal mining licenses. Through
the revised law, this provision has been removed. Now, PKP2B holders have
guaranteed extensions without having to go through a tender beforehand.

This provision was initially accommodated through the Draft Law on Job
Creation, but with the enactment of the Mineral and Coal Mining Law, it was
no longer accommodated. Nevertheless, The enacted Job Creation Law still
has provisions that potentially advantage coal business players, including the
removal of royalty payments for those that give added value to coal. Those that
carry out coal gasification, for instance, are not obligated to pay royalties to the
state. In this regard, business players will profit, while the state can potentially
be disadvantaged.

Public officials that were tracked were DPR members and executive officials
like ministers or deputy ministers. This report intends to show that where public
officials are required to favor the interests of the public, in reality some are still
allegedly affiliated with business actors. Searches uncovered indications of at
least 25 public officials being affiliated with coal supply chains. Twenty of them
are members of the legislature, while five others are executive officials.