Public Procurement Contract is Expressly Public Information
Thu, 08/12/2021 - 18:21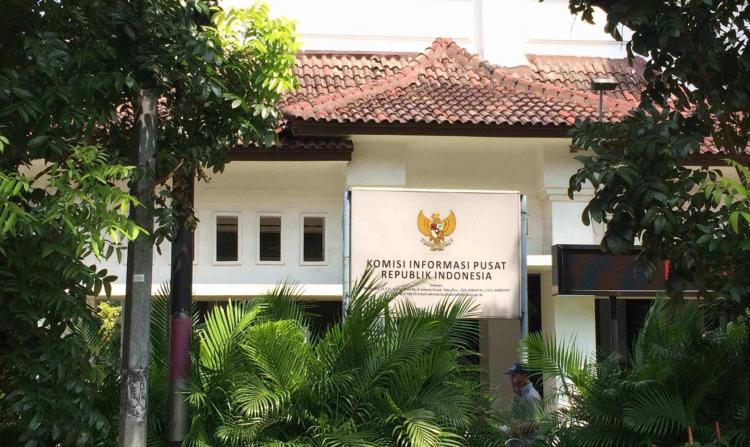 The Central Information Commission (KIP) had recently enacted the new Information Commission Regulation No. 1 of 2021 about Public Information Services Standards (Perki SLIP). In article 15 paragraph 9 of this regulation, KIP specified in clear terms about what information must be disclosed by public bodies in relation to the public procurement process.
The new standards is expected to elucidate the obligations of public bodies in disclosing public procurement information, especially with regards to procurement contract documents. In most cases, public bodies have previously interpreted procurement information to be excluded from public information, therefore inaccessible from public monitoring.
Whereas in fact the Law No. 14 of 2008 on Public Information Disclosure had stated in article 11 paragraph 5 that information regarding agreements between the government and third parties is classified as public information. This was also clear from KIP rulings on information disputes over procurement contract documents, which had always found contract documents to be public information.
The public procurement sector is known to be highly prone to corruption. According to Indonesia Corruption Watch's reports on Trends of Corruption Case Handling between 2016 and 2020, every year about 40% of corruption cases processed in all law enforcement offices are related to public procurement. Similarly, statistics from the Corruption Eradication Commission (KPK) shows that the sector is consistently in first or second place to contribute in annual number of cases processed by KPK since 2004 until 2020.
In 2018, ICW initiated an advocacy to push for more clear regulation for disclosure of information in public procurement. The advocacy have involved various strategies, including analyzing KIP rulings on information disputes over procurement contract documents, proposing open contracting action plans for Indonesia's last two Open Government Partnership (OGP) commitments, providing inputs and recommendations for the draft of Perki SLIP, and consistently urging the stakeholders to prioritize ratification of the new regulation.
The enactment of Perki No 1 of 2021 about Public Information Services Standards literally sets new standards and brings new expectations on public bodies to be more accessible with regards to disclosing procurement contract documents, thus facilitating the public to participate in observing and monitoring public service delivery while preventing and reducing corruption in the process.
Indonesia Corruption Watch
Jakarta, 9 August 2021
Contact Persons:
Kes Tuturoong
Siti Juliantari R
---
Advocacy timeline
| | |
| --- | --- |
| Date | Activity |
| February 2018 | ICW formulated an advocacy agenda for open contracting in Indonesia |
| August - October 2018 | ICW involved in formulating Open Government Partnership commitment for 2018 - 2020 and proposed open contracting as one of the action plans |
| 12 September 2018 | ICW held discussions with the Information Commission on the extent of Law No 14/2008 about Public Information Disclosure in regulating transparency on public procurement |
| 18 September 2018 | ICW held an FGD about open contracting in public procurement and invited other CSOs working in transparency and procurement issues. |
| October 2018 - April 2019 | ICW conducted and published a preliminary studies about Information Commission rulings on information disputes over contract documents |
| December 2018 | The commitment of the Open Government Partnership 2018 - 2020 was ratified, one of which included open contracting in procurement. ICW is in charge of this action plan. |
| 10 January 2019 | ICW held an FGD with Information Commission, National Public Procurement Agency (NPPA/ LKPP), Open Government Indonesia, and CSOs regarding the implementation of open contracting in public procurement. |
| 23 January 2019 | Hearing with Information Commission Commissioner, M. Syahyan, about information standard and transparency in public procurement. |
| 28 June 2019 | ICW held a public discussion on open contracting in government procurement together with KIP and LKPP |
| 22 August 2019 | ICW provided input in the Focus Group Discussion of Formulating Information Commission Regulations regarding Public Information Service Standards (Perki SLIP) organized by the Central Information Commission |
| | |
| 8 November 2019 | ICW held a FGD on Implementing Open Contracting in Public Procurement with Information Commission, National Public Procurement Agency (LKPP), Open Government Indonesia, and CSOs |
| 11 June 2020 | ICW held a FGD to discuss the draft Public Information Standar (Perki SLIP) |
| 12 Augustus 2020 | ICW involve in public hearing on Draft of Public Information Standard held by Information Commission |
| Augustus - November 2020 | ICW involved in formulating Open Government Partnership commitment for 2018 - 2020 and continue to proposed open contracting as one of the action plans |
| 8 October 2020 | ICW proposed an article to be included in the revised Perki SLIP which regulates procurement disclosure to KIP via email |
| December 2020 | The commitment of the Open Government Partnership 2020 - 2022 ratified, included open contracting in procurement as an action plan. one of the action plan related to regulation for information standards that had not been achieved in the previous commitment. ICW is in charge of this action plan |
| January - June 2021 | Coordination with Information Commission about the progress of enacting Information Commission regulation about public information standard |
| July 2021 | Discussion with Information Commission about the progress of enacting information commission regulation and implementation of the Public Information Index |
| Augustus 2021 | KIP published the new Information Commission Regulation No. 1 of 2021 about Public Information Services Standards (Perki SLIP) |