The General Elections Commission's Progressive Steps
Thu, 02/21/2019 - 00:00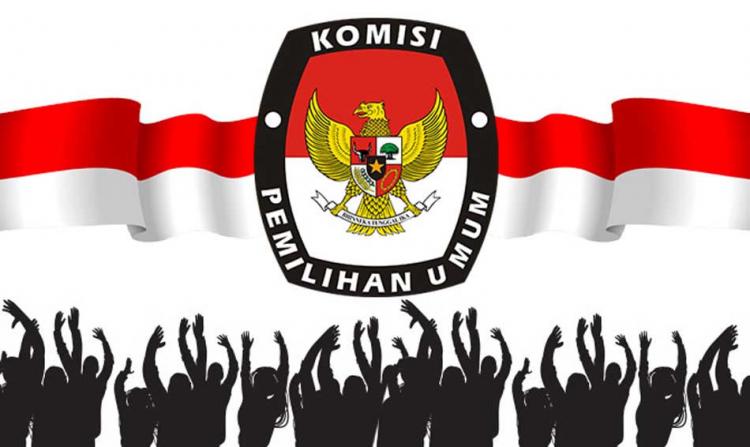 Foto: Geotimes
The quality of the general elections is determined by quality of the organizers. This is what the General Elections Commission (KPU) has been doing since last year to prepare for the 2019 elections. The 2019 elections is the first elections held simultaneously to elect the president and vice-president, along with legislative members. So, on 17 April 2019, citizens who have the right to vote will vote for the president and vice president as well as 575 members of the House of Representatives (DPR), 136 members of the Regional Representatives Council (DPD), 2,207 members of the Provincial DPRD, and 17,610 members of the City/Regency DPRD.
Of course it is not easy to ensure that the stages of the elections and the campaign are implemented optimally. There are many rules and information that must be socialized and obeyed. Not infrequently the KPU met with resistance, especially from political parties, including when the KPU issued KPU Regulation (PKPU) number 20 in 2018, which banned former convicts of corruption cases from becoming legislative candidates. This regulation was opposed by candidates from various political parties, the DPR, and the Election Supervisory Body (Bawaslu), and finally it was indeed revoked by the Supreme Court (MA).
Despite the revocation, the KPU did not cease its attempts in building political morality in the elections. That is why at the end of January 2019, the KPU officially announced a list of names of candidates who were former convicts of corruption cases. There were around 49 names announced, and this figure was expected to increase as Regional KPUs provide their own data about former corruption convicts.
In addition, the KPU will also announce candidates who are reluctant to be transparent with their biography data, to encourage candidates to be more transparent in showing their track records and preventing voters from casting their votes blindly. This step is considered very appropriate because based on the records of the Association for Elections and Democracy (Perludem), 2,043 of the 7,992 candidates were unwilling to open their data. Three parties with the highest number of candidates who were unwilling to open their data were Democrat, Hanura, and PKPI.
Various KPU efforts to build elections with more integrity and morality continue to meet with resistance. These progressive steps must be continued for the sake of justice for the people and the future of a more prosperous nation. (Dewi/Agus)