In-Depth Analysis: Outwitting God's Words
Monday, 15 May 2017 - 00:00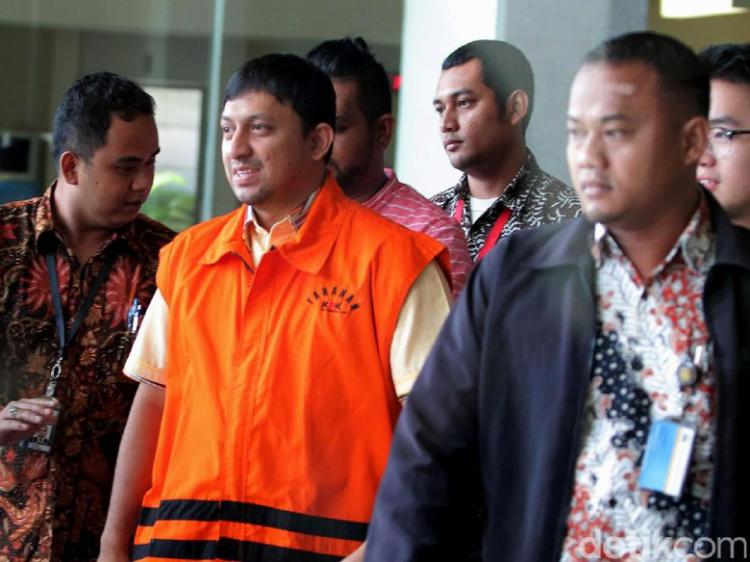 The Corruption Eradication Commission (KPK) is starting a new chapter in the Koran procurement and budgeting corruption case. Two years after the case began to be processed, a businessman close to the Golkar party, Fahd El Fouz Arafiq, was named a suspect on Thursday, 27 April 2017.
Fahd, who is also Chairman of the Golkar Youth organization (AMPG), is not the first suspect in the Koran corruption case,which results in a state loss of Rp 27 billion. Previously, three defendants had been sentenced by the Jakarta Corruption Court, former member of Commission VIII of DPR RI Zulkarnaen Djabar and his son Dendy Prasetya Zulkarnaen Putra, and former Director of Islamic Affairs and Sharia Development of the Directorate General of Islamic Religious Affairs of the Ministry of Religious Affairs, Ahmad Jauhari.
Fahd's own name repeatedly appeared in the verdict as the project tender manager. Fahd, who is also close to Golkar Party Chairman Setya Novanto, is suspected of being active with Zulkarnaen and Dendy in lobbying Ministry officials. In addition to Fahd, other names also appeared in the trial, such as former Deputy Chairman of the House Priyo Budi Santoso and former Deputy Minister of Religion Nasarudin Umar.
As with Zulkarnaen and Dendy, Fahd is indicated to have received rewards related to the Koran procurement in 2011 and 2012 as well as procurement of computers for the laboratories of Madrasah Tsanawiyah (MTs) in 2011 at the Ministry of Religious Affairs of the Republic of Indonesia. Fahd allegedly received money amounting to Rp 3.411 billion.
He is then prosecuted with Article 12 Sub-Article B, subsidiary to Article 5 paragraph 2 juncto paragraph 1 letter b, subsidiary to Article 11 of Law No. 31 of 1999 as amended by Law No. 20 of 2001 on the Eradication of Corruption, juncto Article 55 paragraph 1 of the Criminal Code and Article 65 of the Criminal Code.
The naming of Fahd as a suspect was not the first time. Only three years ago, he was released after serving 2.5 years in prison. Fahd was found guilty of bribing a former member of the House of Representatives, Wa Ode Nurhayati, in the case of lobbying on the allocation of recipients of Regional Infrastructure Adjustment Fund (DPID) in Aceh in 2011. The crime occurred in 2010 and he was detained since July 2012.
In the latest case involving Fahd, Minister of Religious Affairs Lukman Hakim said he would fully support the legal process being carried out. He promised to support the KPK in the completion of the case and has ordered the officials of the Ministry of Religious Affairs to cooperate with the Commission.
On the other hand, Golkar Party Deputy Secretary General Dave Laksono was reluctant to link Fahd's case with the Golkar Party. He stated that they would not intervene in the legal process being carried out by the KPK.
Nevertheless, we need to remain vigilant, because there is a possibility that the efforts to push the Right of Inquiry of the DPR against the KPK are not only related to the handling of the e-KTP case, but also related to other cases involving Golkar cadres. There are 10 members of the House of Representatives from the Golkar faction who are actively involved in pushing the inquiry right against the KPK, which is larger in numbers compared to other factions. (Egi/Adnan)
Share Link