In-Depth Analysis: Novel Fact Finding Joint Team has to be Formed Immediately
Tuesday, 08 August 2017 - 00:00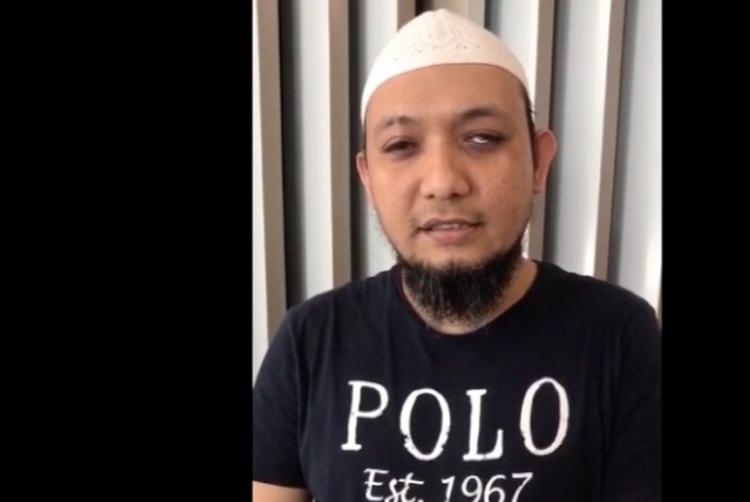 The investigation of the case of acid throwing against Novel Baswedan has not resulted in any clear leads. Until the 114th day of the investigation, the police has not been able to find the perpetrators of the attack, which occurred on Tuesday, 11 April 2017. As a result of the attack, Novel had to be treated in Singapore to recover his severely injured eye.
Novel himself has collected information that corroborates the alleged involvement of a police general in the attempt to blur evidence of the case of acid throwing against him. Novel did not plan to submit the evidence to police investigators. "They could not even find the perpetrators, how could they find the actor?" he said. He will provide all the information if an independent Fact-Finding Joint Team (TGPF) has been established.
Novel's lack of trust of the police in resolving the case is very strong, although President Joko Widodo, through National Police Chief Gen. Tito Karnavian, said that the government would form a joint investigation team comprising of KPK and the police. Novel sees that this joint team is no different from before. The existence of the plan of cooperation between the KPK and the police is assumed to be not merely due to the acid throwing case. According to Novel, there is a possibility that the Chief of Police has evidence or is informed about a general or subordinate who accepts bribes to obscure evidence, or hamper efforts to disclose the attacker. Meanwhile, bribery is a form of corruption, that is the domain of KPK's duties.
The public expects the settlement of the Novel case to be of concern to the President and the leaders of the country. Prior to the case, Novel has been terrorised several times; not only him, but also other investigators of other cases.
It is hoped that the case of Novel is the last attack against KPK investigators, especially as they are working as servants of the state, namely in eradicating corruption that is still a scourge of this country.
On the other hand, National Police Chief Gen. Tito Karnavian seems to avoid discussion on the acid throwing against KPK investigator Novel Baswedan. He chose to leave when he was approached by reporters at the National Police Headquarters, South Jakarta, on 1 August. Responding to Tito's behaviour, police monitor Bambang Rukminto assessed that the Chief experienced a dilemma in solving the Novel case investigation. According to him, the composition of officials in the Police is a hindrance to Tito to complete investigation of the case. Bambang said that Tito would have difficultiesin establishing cooperation to solve this case.
Clearly there are already some conditions that make the public lose confidence to the police to solve the Novel case. Inevitably, the Police must be assisted by external forces to accelerate the disclosure of the Novel case through the TGPF mechanism. Given that the Novel case has been running for almost 120 days without any meaningful development, the President should issue a presidential decree to form a TGPF involving various parties. A TGPF is important to quickly reveal the terror against Novel, because there is a strong indication of the involvement of Polri officials who caused difficulties to the police in completing the case. In carrying out its duties, the TGPF must be supervised directly by the President. As well as involving a team of experts, it is also necessary to involve the civil society, so that its credibility is stronger and acceptable to the public. *** (Liska/Adnan)
Share Link