In-Depth Analysis: The Novel Case Investigation and the Public Expectations
Tuesday, 22 August 2017 - 00:00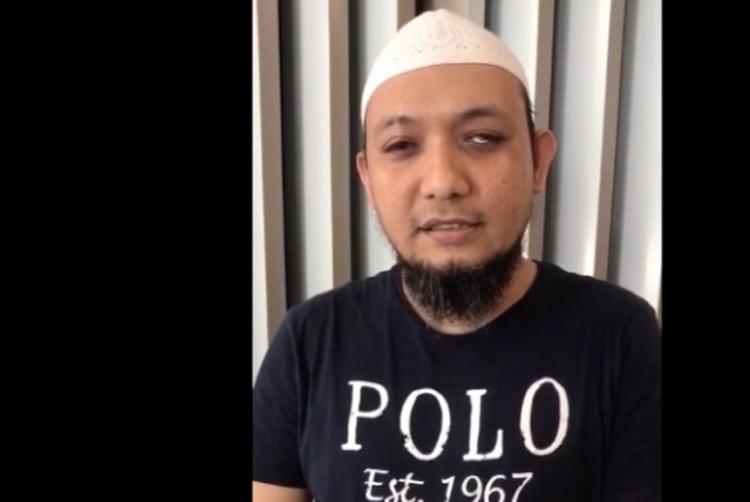 One hundred and twenty-five days have passed since the acid throwing incident against one of the Corruption Eradication Commission investigators Novel Baswedan. On Monday (14/8) Novel Baswedan was finally examined as a victim witness on the case.
In this examination, Novel Baswedan was asked 20 questions about the chronology of events before and after the attack. This examination was conducted in Singapore, where Novel Baswedan underwent intensive treatment for his eyes.
When questioned, Novel Baswedan was not alone. He was accompanied by the leadership of KPK, Agus Rahardjo and Saut Situmorang, and three legal counsels, Haris Azhar, Alghiffari Aqsa and Yati Andriyani.
During the examination process, Novel Baswedan expressed his disappointment over the investigation of his case. One of reasons is because the police made public the key witnesses in his case. Alghiffari explained that the police should protect the witnesses. It is very important that the witnesses can testify properly and feel safe.
There's more to Novel's disappointment. Novel regretted that the police could not find the fingerprint of the perpetrator, even if it would be very helpful to uncover the perpetrators. This makes Novel's advocacy team seriously doubting the police's action to find the perpetrators. In addition, a person who is allegedly the perpetrator has been released, and the process of investigation developed very slowly, more than four months. There is a concern that the examination of Novel is merely a formality.
Of course no one hopes that the Novel case will end up like that. The examination of Novel Baswedan is expected to find a bright spot for the police to resolve the case. The President is also expected to make a decision to form a Joint Fact Finding Team (TGPF). The existence of the TGPF will also assist in solving the case of Novel Baswedan.
The settlement of the Novel case must be completely guarded by the public. What happened to Indonesian Corruption Watch activist, Tama Satrya Langkun in 2010 should not occur again. At that time, Tama Langkun was stabbed by a group of unknown person. This incident was allegedly because Tama Langkun was conducting an investigation of corruption in the police's account. After seven years, to this day, the perpetrators and masterminds of the incident were never revealed.
Another incident happened to Munir Said Thalib, one of the human rights activists. He has to cut short his struggle, being poisoned with arsenic in his trip to the Netherlands to continue his Masters study. Thirteen years have passed since Munir's assassination, but the public has never known the mastermind behind this incident.
Thus, there is an urgency to form the TGPF to uncover and bring the perpetrators along with the mastermind to the court. After the examination on 17 August, Novel Baswedan would undergo major surgery in his left eye. The public expects that not only the sight of Novel Baswedan will be restored, but also that after the process of examination, the police can immediately reveal the mastermind and perpetrators of this incident. (Nisa)
Link