In-Depth Analysis: KPK Names PT. DGI As Its First-Ever Corporate Suspect
Tuesday, 08 August 2017 - 00:00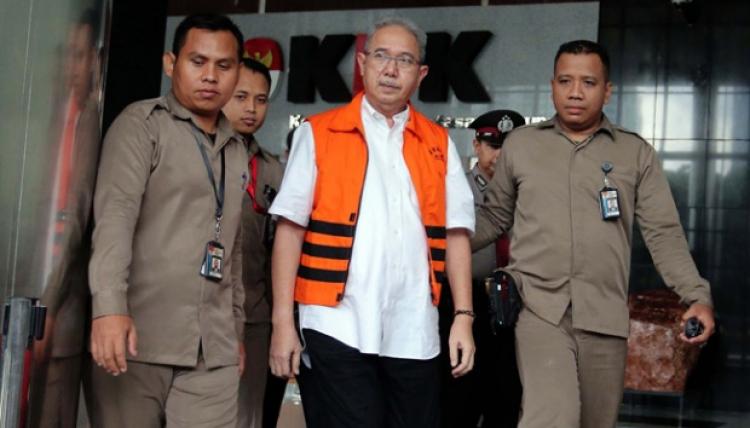 On 14 July 2017, PT. Duta Graha Indah (PT. DGI) – since then renamed PT. Nusa Konstruksi Engineering – has been named as a suspect in the corruption case of the construction of Udayana Special Education Hospital for Infectious Diseases and Tourism. The naming of PT. DGI as a suspect is a giant move for KPK, as it is the first-ever corporation to be named as suspect by KPK.
The naming of the suspect is the result of the investigation of the case involving Dudung Purwadi, President Director of PT DGI and Made Meregawa, Head of Udayana University Public Administration and Finance Bureau, who is also the Committing Officer of the project. PT. DGI allegedly harmed the state finances to the amount of Rp 25 billion, and is made a suspect in accordance to Article 2 paragraph (1) or Article 3 of Law No. 31 of 1999 jo. Law No. 20 of 2001 on the Eradication of Corruption (Anti Corruption Act).
The determination of PT. DGI as suspect by the KPK cannot be separated from the role of Supreme Court Regulation No. 13 of 2016 on the Procedure of the Crime of Corruption by Corporations (Perma 13/2016). This regulation seeks to fill a legal void with regard to corporate criminal responsibility, because although many laws and regulations governing corporations as legal subjects of criminal liability exist, there are still many law enforcement officers and judges who are still hesitant in investigating and punishing corporations in criminal cases, including in corruption cases.
Nevertheless, the naming of corporations as suspects and prosecution of corporations in corruption cases have already been done by the Banjarmasin State Attorney Office and the Banjarmasin District Court, even before Perma 13/2016 was passed. In 2011, PT. Giri Jaladhi Wana (PT. GJW) was sentenced to a fine of Rp 1.3 billions and temporary closure, being proven to have violated Article 2 paragraph (1) of the Anti Corruption Act in the construction of Antasari Central Market in Banjarmasin.
In the case involving PT. DGI, KPK – based on Perma 13/2016 – should be able to prove at least 1 (one) of 3 (three) forms of corporate violation, that is, the corporation has no crime prevention mechanism, the corporation lets its members or employees commit a criminal offense, and the corporation gains benefit of the criminal act. Evidence of the fault elements (mens rea) is important in verifying corporate criminal liability, as corporations are usually deemed incapable of having malicious intent as individuals can.
This good measure should continue to be supported, given the many corruption cases involving corporations that have not been successfully ensnared by law enforcement officials. KPK itself has handled many corruption cases involving the private sector, but only targeting individuals or corporate administrators, so this momentum should be used to follow up corruption cases that allegedly involve corporations such as twenty forestry corporations in Riau Province in the case of Teuku Azmun Djafar, the company owned by Nazaruddin and Neneng in the Athletes Guest House corruption case, as well as Wawan's company in the corruption case involving Tubagus Chaeri Wardhana. (Lola)
Share Link