The Corruptor's Prison
Mon, 08/13/2018 - 00:00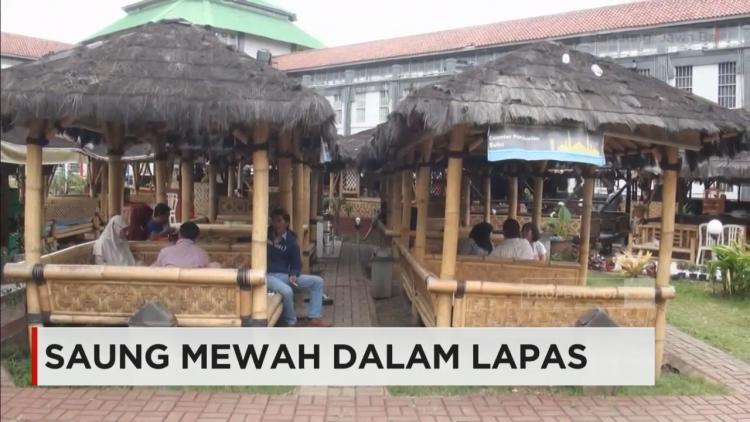 Foto: Youtube.com
The head of the Sukamiskin Prison, Wahid Husen was arrested in a raid operation by the Corruption Eradication Commission (KPK), on Saturday, 21 July 2018. It was suspected that the head of the prison has received bribes in relation to facilities and exit permits for the prisoners.
Sukamiskin Prison is a special prison for corruption convicts. Fuad Amin, Tubagus Chaeri Wardana a.k.a. Wawan, Anas Urbaningrum, Nazaruddin and a number of other corruption convicts are imprisoned in the complex. However, when the KPK was holding the raid, Fuad Amin and Wawan were not found in their cells.
Instead of being held in cells, the prisoners can enjoy themselves, make use of luxurious facilities and larger rooms. One of the rooms that was quite prominent was Agusrin M. Najamudin's. The cell was larger than other cells, and equipped with various facilities. It seems that some of the rooms in Sukamiskin Prison are more suitable for a hotel or an apartment, rather than a cell for corruption convicts.
This is not the first time Sukamiskin Prison is in the spotlight. Previously, in early 2017, there were many comments about the luxurious pavilions intended for inmates to meet with their families. The fundamental question that arise was, where does the money to build the facility come from? Obviously,some kind of bribery had been in play.
According to the notes of Indonesia Corruption Watch (ICW), since 2008 there have been at least 20 heads of detention centers, heads of prisons and prison guards involved in bribery cases. Ironically, only two were processed by law, and the rest were only given administrative sanctions.
Bribery in prison is not new. There is a system  that has been in place for long enough and systematic enough to allow this illegal practice. Unfortunately, thus far there has been no decisive action from the government. It is not possible, though, if this kind of practice is not known by relevant officials. It was only after the incident in Sukamiskin Prison that Minister of Law and Human Rights Yasonna Laoly gave an instruction to search all prisons in Indonesia.
In addition, the incidence of bribery in the prison and luxury facilities have insulted the sense of justice of the community. Public money has been stolen, but corruptors live in luxury in prison. The corruptors should be sentenced to prison very harshly. This shows that the level of supervision in prison is very low.
To prevent collusion between officers and corruptionconvicts, the supervisory function of the Inspectorate of Kemenkumham and the Director General of Corrections must be strengthened. Corruption convicts be placed in special prisons with a high level of security and supervision. It can also be supervised by the KPK or police 24/7.
Whereas in the aspect of repression, the Ministry of Law and Human Rights should implement regulations without tolerance for the practice of bribery in the prison environment. If prison officials are proven to accept bribes, whatever the amount, or have helped providing luxurious facilities and help them to exit the prison, then the ministry should not need to hesitate to impose severe sanctions in the form of dismissals and push for the perpetrators to be processed legally. (Nisa/Ade)