Anti-Corruption Weekly Digest: June 2-8, 2017
Wednesday, 28 June 2017 - 00:00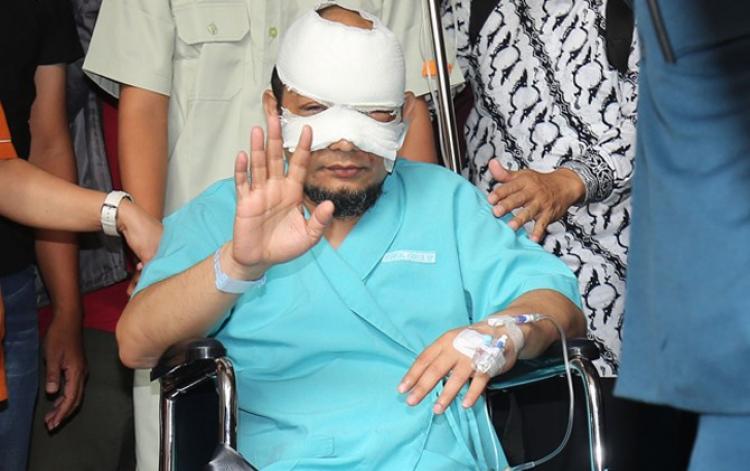 WEEKLY SUMMARY
STATUS UPDATE
2 June
The cassation court sentenced Syamri Adnan, the former Head of the Padang Panjang Religious Court in West Sumatra with 10 years imprisonment and a fine of Rp 200 million or 6 months imprisonment, in a corruption case of markup of the purchase of land for the new Maninjau Religious Court office, from Rp 150,000 per square meter, to Rp 204,778 per square meter.

The KPK named lawmaker Markus Nari as a new suspect in the e-KTP case, suspected of having influenced two defendants, and the suspect Miryam.
5 June
Special criminal investigator of Serang Prosecutor Office investigated three witnesses in the case of alleged misappropriation of service funds in the Banten General Hospital. The three are former Deputy Director of Service Liliani, former Deputy Director of General Issues and Finances Iman Santoso, and Deputy Director for Support Madsubli.

The KPK requested mutual legal assistance to Singapore and the United Kingdom for data and information related to the alleged bribery of procurement of aircraft and aircraft engine from Airbus SAS and Rolls Royce for PT Garuda Indonesia

The KPK summoned Andi Narogong's elder brother Dedi Prijono in relation to the e-KTP corruption case. Dedi was summoned as a witness for Andi.

The KPK conducted a raid and arrested six members of the East Java regional parliament.
6 June
Former Head Executive of the Regional Disaster Mitigation Body (BPBD) of Sukabumi City was arrested in relation to alleged corruption of 15 percent of each disbursement of BPBD routine activity funds.
7 June
KPK named six suspects of bribery in the duty of supervision and monitoring of the East Java regional parliament. These are Chairman of Commission B of the East Java regional parliament, Mochammad Basuki; DPRD staff, Santoso; deputy to the Head of the Agricultural Office, Anang Basuki Rahmat; Head of the Animal Husbandry Office, Rohayati; Head of the Agricultural Office, Bambang Heryanto; and DPRD staff, Rahman Agung.
8 June
The Investigative Directorate for Special Crimes of the Riau Regional Police detained Head of Security of the Sialang Bungkuk Class II-B Prison in Pekanbaru, Taufik, as a suspect in the case of extortion of inmates.

KPK prosecutor charged Andi Zulkarnaen Mallarangeng 5 years in prison and a fine of Rp 500 million in lieu of 6 months prison in relation to the Hambalang corruption case.

The Criminal Investigation Body of the Indonesian Police inquired 21 witnesses on the alleged corruption of Pertamina assets in the form of a plot of land in Simprug, South Jakarta.

The KPK inquired eight witnesses for the suspect Andi Narogong. These are Director of PT Rudo Indovalas Dunia Oei Tjien Hiap, Director of PT Purosani Sri Persada William Shane Tan, Director of PT Erakomp Infonusa Ferry Tan, Director of PT Intraska Cipta Utama Christina Wijaya, former Head of Data and Information Centre of the National Land Board (Pusdatin BPN) M Rukyat Nur, Nuryati Tanuwidjaja (housewife), Andaka Narjadin (entrepreneur), and Tjhin Setiadi Sutanto (entrepreneur).
Share Link