Anti-Corruption Daily Digest: Update 2015-10-27
Tuesday, 27 October 2015 - 00:00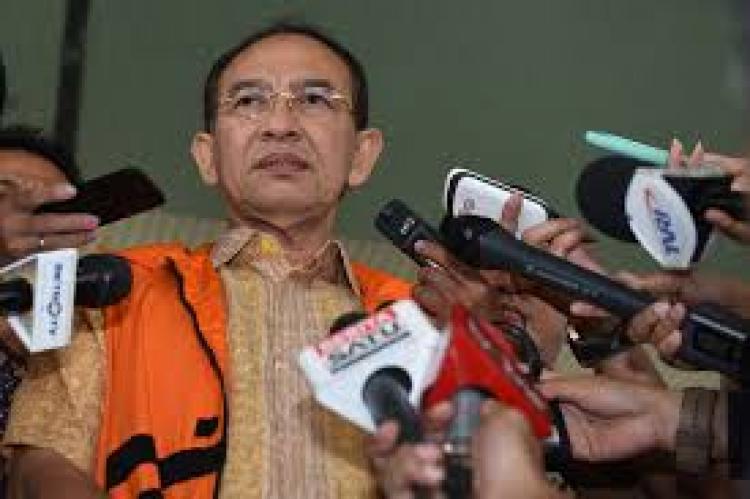 "Suryadharma's directives"
http://print.kompas.com/baca/2015/10/27/Arahan-Suryadharma - Kompas, Tuesday, October 27, 2015
During his time in office, former Minister of Religion Suryadharma Ali approved a proposal from Commission VIII of the House of Representatives (DPR) about names of hajj pilgrimage officers for 2013. These names actually did not abide by procedures since they were not civil servants.
"Rio Capella maintain defiance"
http://koran.tempo.co/konten/2015/10/27/385957/Rio-Capella-Terus-Melawan - Tempo, Tuesday, October 27, 2015
Former Secretary General of National Democrat (NasDem) Party, Patrice Rio Capella, strikes back at the Corruption Eradication Omission (KPK) for naming him as suspect of an alleged gratification. After filing a pre-trial appeal last week to challenge his status as suspect at South Jakarta Corruption Court, now Rio disputes the legitimacy of KPK's three acting commissioners.
"Pansel's criticism tested, again"
http://print.kompas.com/baca/2015/10/27/Kekritisan-Pansel-Diuji-Kembali - Kompas, Tuesday, October 27, 2015
The Selection Panel (Pansel) for members of National Ombudsman (ORI) will further select 36 candidates. Pansel's criticism will be further tested in order to select candidates that genuinely have the capacity to perform the duties of Ombudsman to monitor state public services.
"Jokowi deemed successful in weakening corruption eradication"
http://nasional.kompas.com/read/2015/10/27/04440071/Jokowi.Dinilai.Sukses.Lemahkan.Pemberantasan.Korupsi - Kompas, Tuesday, October 27, 2015
Political analyst from Indonesia Civic Circle (Lingkar Madani, LIMA), Ray Rangkuti, asserted that one of President Joko Widodo's 'success' during his first year in office was to weaken national corruption eradication agenda.

Share Link