Anti-Corruption Daily Digest: Update 2015-10-20
Tuesday, 20 October 2015 - 00:00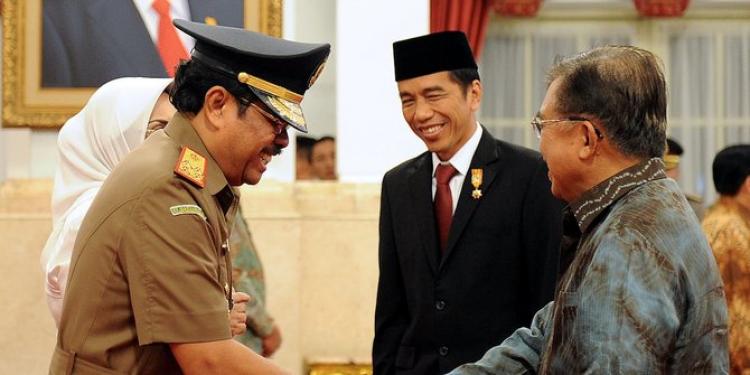 "ICW suggest to replace Attorney General"
http://koran.tempo.co/konten/2015/10/20/385492/ICW-Usulkan-Jaksa-Agung-Diganti - Tempo, Tuesday, October 20, 2015
Indonesia Corruption Watch (ICW) recommended that President Joko Widodo (Jokowi) replace his Attorney General H.M. Prasetyo who is seen to be prone of political influence. ICW questioned the loyalty and independence of the Attorney General.
 
"Corruption eradication becomes a snag"
http://print.kompas.com/baca/2015/10/20/Pemberantasan-Korupsi-Jadi-Ganjalan - Kompas, Tuesday, October 20, 2015
After one year of Joko Widodo-Jusuf Kalla administration, the public are shadowed with attempts to weaken the Corruption Eradication Commission. On the trails of skirmishes between KPK and the Police Force, the public must now endure another controversy about revision of KPK Law.
 
"KPK to appeal on Fuad Amin's low sentence"
Media Indonesia, Tuesday, October 20, 2015
After long trials and examination of more than 250 witnesses, Jakarta Corruption Court judges finally sentenced the former Regent of Bangkalan Fuad Amin to 8 years in prison as well as Rp 1 billion in fine (or extra 6 months in prison). KPK find the verdict too lenient and will file an appeal. The judges should have confiscated Fuad's assets gained from corruption.
 
"Filing pre-trial, Patrice Rio Capella reluctant to meet KPK summons"
http://nasional.kompas.com/read/2015/10/20/11113981/Ajukan.Praperadilan.Patrice.Rio.Capella.Enggan.Penuhi.Panggilan.KPK?utm_source=WP&utm_medium=box&utm_campaign=Kknwp - Kompas, Tuesday, October 20, 2015
Former Secretary General of the National Democrat Party, Patrice Rio Capella, will not answer calls from KPK investigators. Patrice is scheduled to undergo examinations as suspect in after allegedly receiving gratification related to Provincial Attorney General case treatment of Regional Support Fund, Profit Sharing Arrears, and Capital Inclusion in several State-Owned Companies in North Sumatera.
Share Link