Anti-Corruption Daily Digest: Update 2015-10-19
Monday, 19 October 2015 - 00:00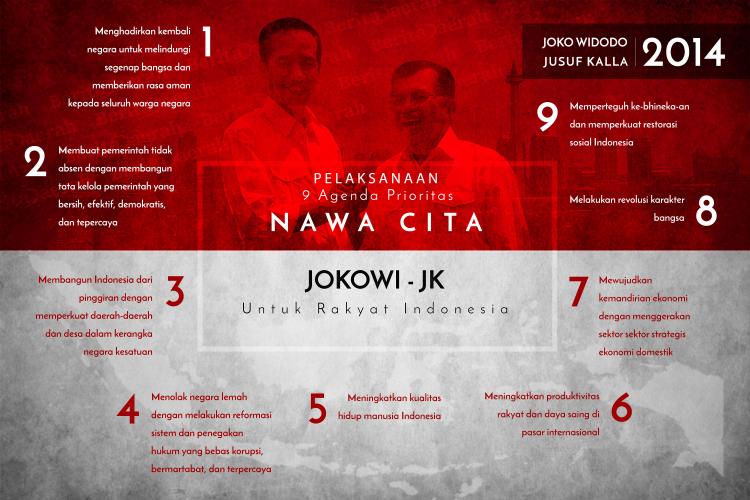 "President assure revision will strengthen KPK"
Media Indonesia, Saturday, October 17, 2015
The agreement between government and the House of Representatives (DPR) to suspend deliberation on revision of the Law on Corruption Eradication Commission (KPK) until the next session was not only because the government is concentrating on economic recovery. President Joko Widodo (Jokowi) admitted that his administration does not refuse the controversial revision of Law No 30/2002 about KPK as long as it is intended to strengthen and sharpen the authorities of the anti-graft body.
 
"Patrice's bribes came for Gatot's wife"
http://koran.tempo.co/konten/2015/10/17/385301/Suap-Patrice-dari-Istri-Gatot - Tempo, Saturday, October 17, 2015
The puzzles surrounding evidence of bribery that brought KPK to name Secretary General of the National Democrat (NasDem) Party, Patrice Rio Capella, has began to be uncovered. According to Rio's lawyer, what KPK meant by bribery is a Rp 200 million payment from Evy Susanti, wife of North Sumatera Governor, Gatot Pujo Nugroho.
 
"Nawacita still not adopted as common contract"
http://print.kompas.com/baca/2015/10/18/Nawacita-Belum-Jadi-Kontrak-Bersama - Kompas, Sunday, October 18, 2015
After one year of the administration of Joko Widodo and Jusuf Kalla, implementation of their Nawacita program was seen to be far from expectations. In fact, the main obstacle in achieving Nawacita centers within the administration which cannot adopt the ideals as a common social contract.
 
"ICW demand information disclosure from Kejagung"
http://print.kompas.com/baca/2015/10/17/ICW-Tagih-Keterbukaan-Informasi-Kejagung - Kompas, Saturday, October 17, 2015
Indonesia Corruption Watch (ICW), a non-government organization that actively campaign on corruption eradication, addressed the Attorney General Office (Kejagung), again, to repeat their demand for disclosure of public information on case management in the law enforcement office. They submitted the original demands on September, 30. ICW also submitted the same demands to Police HQ.
 
"Police's excuse for not publishing case handling"
http://nasional.news.viva.co.id/news/read/688853-alasan-polri-tak-publikasi-kasus-korupsi-yang-ditangani – Viva News, Monday, October 19, 2015
Chief of Police, General Badrodin Haiti, explained the reason why his Criminal Investigation Unit (Bareskrim) does not publish corruption cases on their hands. According to Badrodin, Polri deliberately does not publish these information to maintain conducive situations.
Share Link