Anti-Corruption Daily Digest: Update 2015-10-15
Thursday, 15 October 2015 - 00:00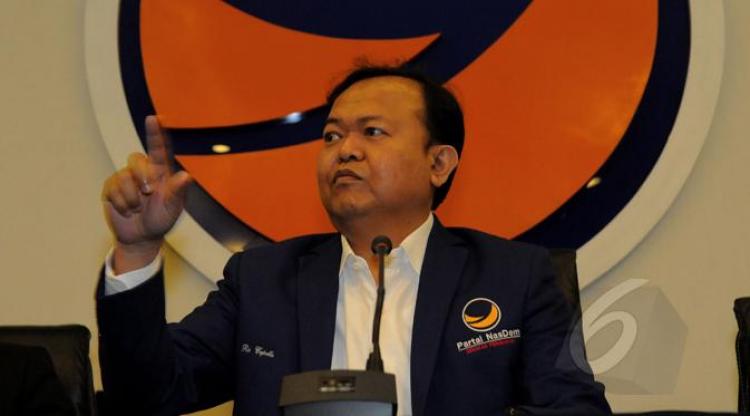 "Not only delayed, KPK Law Revision must be rejected"
Media Indonesia, Thursday, October 15, 2015
Anti-corruption campaigners welcomed the choice made by government and the House of Representatives (DPR) to suspend deliberations on revision of Law No. 30/2002 about the Corruption Eradication Commission (KPK). However, this move alone is considered to be insufficient. Aradila Caesar, a researcher from Indonesia Corruption Watch (ICW), clarified that public demand for the President is to reject the revision of KPK Law and stop deliberation altogether, instead of only delaying them. This delay would only be a ticking bomb that could be triggered again at any time.
"Amnesty Law opens money laundering loophole"
Media Indonesia, Thursday, October 15, 2015
The emerging Draft of Law on National Amnesty put forward last week during DPR sessions on 2015 National Legislation Program (Prolegnas) was met with hard backlash from the Chair of NasDem faction in the Legislation Board (Baleg), Luthfi A Mutty. Luthfi consider this bill to have implications on the immunity of tax evaders and provide grounds for money laundering.
"Compensations Intensify Allegation of Corruption"
http://print.kompas.com/baca/2015/10/15/Pengembalian-Uang-Kuatkan-Dugaan-Korupsi - Kompas, Thursday, October 15, 2015
The step taken by members of the Provincial Representatives Council (DPRD) of North Sumatera to return the money they have received to KPK only intensify allegation that there were corruption practices in deliberation of local budget (APBD), governor's accountability report, and reversal of DPRD exercise of their inquiry rights (hak interpelasi) against non-active Governor, Gatot Pujo Nugroho.
"MA hike up sentence for former Regent of Karanganyar"
http://koran.tempo.co/konten/2015/10/15/385061/Mahkamah-Agung-Perberat-Hukuman-Bekas-Bupati-Karanganyar - Tempo, Thursday, October 15, 2015
A Supreme Court (MA) panel of judges sentenced former Regent of Karanganyar, Rina Iriani Ratnaningsih, to 12 years in prison after she was found complicit in a corruption of Lawu Asri Housing project. Rina was also compelled to pay Rp 1 billion in fines, or equal to an extra 6 months in prison.
"KPK: NasDem Secretary General Rio Capella is a Suspect"
http://news.detik.com/berita/3044736/kpk-sekjen-nasdem-rio-capella-tersangka - Detik, Thursday, October 15, 2015
KPK named Secretary General of the National Democrat Party (NasDem), Patrice Rio Capella, as a suspect. He allegedly received bribery in relation to case handling at Attorney General Office (Kejagung) and Provincial Attorney General (Kejati).
Share Link