Anti-Corruption Daily Digest: Update 2015-10-12
Monday, 12 October 2015 - 00:00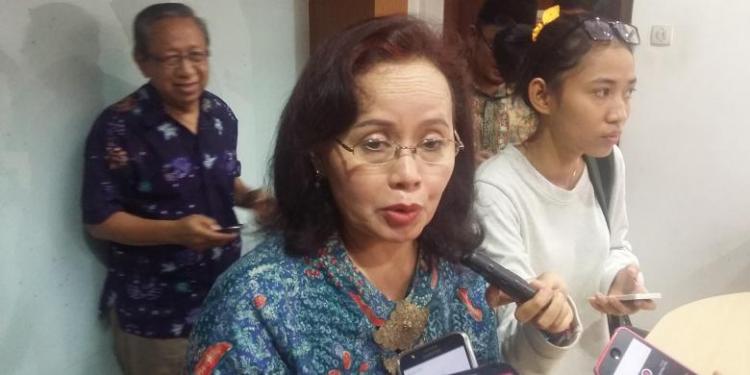 "Corruptors Strike With Double Bill"
http://koran.tempo.co/konten/2015/10/12/384947/Dua-RUU-Paket-Serangan-Koruptor - Tempo, Monday, October 12, 2015
Indonesia Corruption Watch (ICW) researcher, Firdaus Ilyas, consider the Draft Law of National Amnesty and Draft Revision of Law on Corruption Eradication Commission (KPK) as an offensive package against the corruption eradication efforts.
 
"Elite Morality in Question"
http://print.kompas.com/baca/2015/10/12/Moralitas-Elite-Dipertanyakan - Kompas, Monday, October 12, 2015
The growing discourse to weaken, impair, and even terminate KPK as displayed by how the parliament try to revise the Law that regulates the anti-graft body, demonstrated a lack of awareness among political elites that corruption is a common enemy that impoverish the people.
 
"KPK Do Not Focus on Corruption Values, but Corrupt Officials"
http://nasional.kompas.com/read/2015/10/11/13555511/.Fokus.KPK.Bukan.soal.Nilai.Korupsi.tetapi.Pejabat.Negara.yang.Melakukan.Korupsi. - Kompas, Sunday, October 11, 2015
Former spokeswoman of the Selection Panel for KPK leadership, Betti Alisjahbana, asserted that the focus of KPK investigations do not hinge on the value of state loss in corruption, but to expose corruption cases that implicate public officials.
 
"Former Boss of PT HK Arranged Auction of BP2IP Project"
Media Indonesia, Saturday, October 10, 2015
Former General Manager PT Hutama Karya (HK) Budi Rachmat Kurniawan was charged with corruption with state loss at the amount of Rp 40,193 billion in development of Center of Sail Education and Training (BP2IP) stage III. The 2011 project at Ministry of Transportation took place in Jakarta and Sorong.
 
"Tens of Trillions Leaked in Forestry Sector"
http://koran.tempo.co/konten/2015/10/10/384816/Kebocoran-Puluhan-Triliun-Rupiah-Terjadi-di-Sektor-Kehutanan - Tempo, Saturday, October 10, 2015
KPK reviewed Non-Tax State Income (PNBP) management system in the forestry sector. KPK's research revealed a potential state loss of around Rp 7 trillion per year due to uncollected PNBP. This value is deduced based on a 12-year period of research.
Share Link